Volunteers and vaccine administrators have welcomed residents to the recent COVID-19 mobile vaccine clinics from the Ontario Health Team of Northumberland.
If you still need a COVID-19 vaccine, stop by Victoria Park in Cobourg on Friday.
The Ontario Health Team of Northumberland (OHT-N) is hosting another pop-up COVID-19 vaccine clinic on Friday, August 13th from 11am to 3pm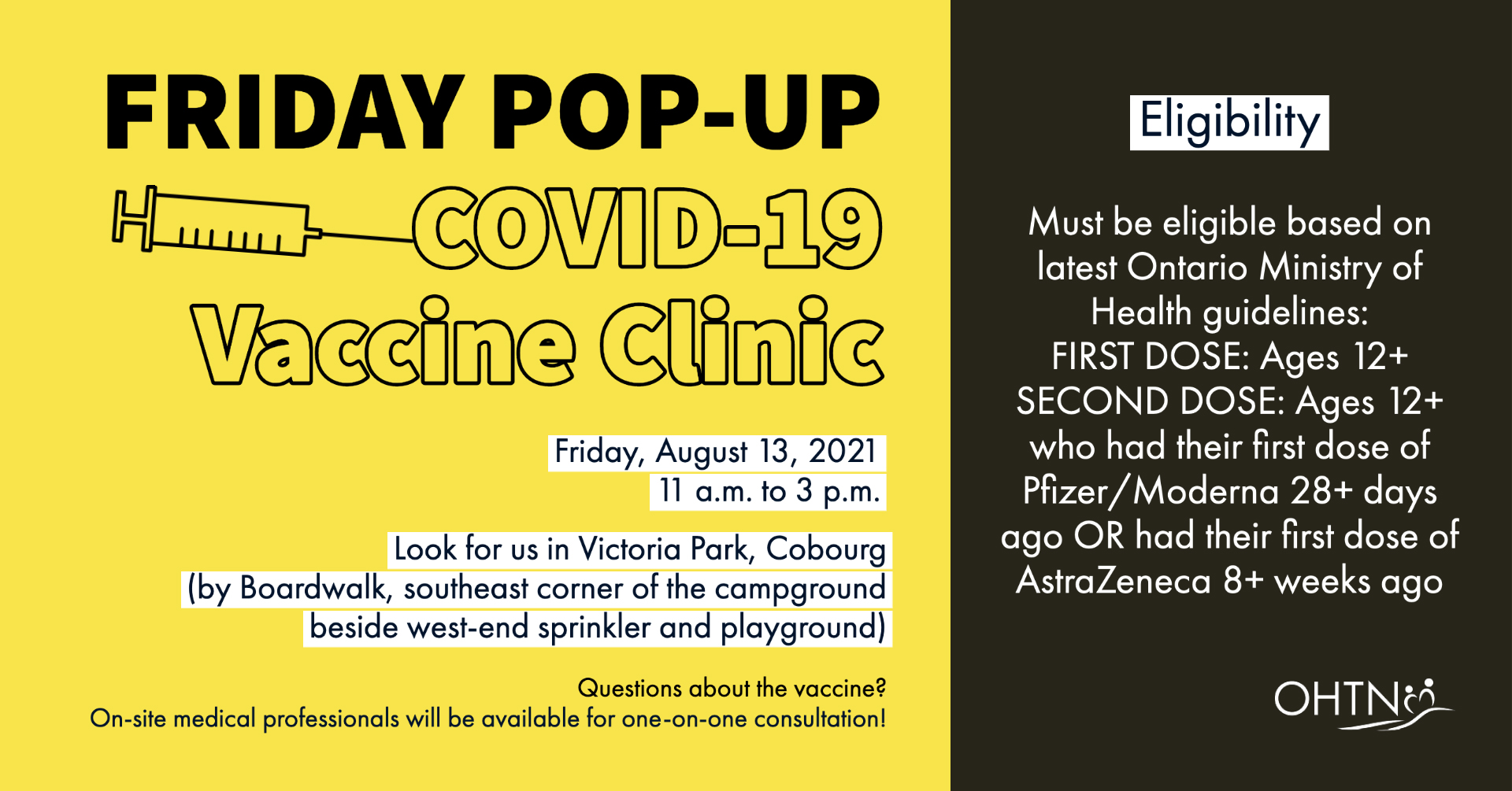 Those who want to roll up their sleeves for the first or second dose – and who are eligible according to provincial guidelines – can stop by the park. The team will be in the promenade area and the southeast corner of the campsite next to the western sprinkler and playground.
For residents with questions about vaccines, the OHT-N says that this clinic will again have on-site medical staff available for one-on-one interviews.
According to regulatory guidelines, anyone aged 12 and over can receive a first dose of the vaccine. The second dose must have been more than 28 days since the first dose. If AstraZeneca has been received for the first dose, it will take more than eight weeks before a second dose is given, the health team says.