Victoria Covid Roadmap: Prime Minister declares "we're opening" and lockdown will finish in late October | Victoria
The Melbourne lockdown will be lifted – with reasons to leave the house and lift the curfew, people will be allowed to walk 25 km and will be allowed to eat and drink outdoors again – once 70% of Victorian adults are fully vaccinated against Covid, expected to be Jan. October.
However, other major changes to state restrictions won't be made until 80% of those over 16 are vaccinated, which is expected to happen around November 5th.
By Christmas, family members should be able to gather at home in groups of up to 30 people, an increase of 10 house guests that is allowed if the vaccination goal of 80% is achieved.
Victorian Prime Minister Daniel Andrews revealed Victoria's "cautious" roadmap out of lockdown on Sunday as the state reported 507 new local cases and one death, bringing the number of cases from the most recent outbreak to 11.
Andrews said it was a difficult time for the state's health system but there was "no going back" and Victoria had to "go through and beyond." The Prime Minister said the restrictions would be relaxed in a graduated and measured manner, "but we are opening up – there is no doubt about that".
"There will be no going back," he said. "It is entirely possible that there will be more than 2,000 to 3,000 patients in the hospital and we will have to fundamentally change the way we deliver healthcare. We only have so many nurses and doctors … so that the stress is there. We have to do everything we can to ensure that they are not overwhelmed. "
Victoria said on Sunday that 66 local government areas in NSW as well as Jervis Bay would move from an extreme risk zone to a red zone under the travel authorization system. This will allow the Victorians stranded in these areas to come home, where they will then have to isolate themselves for 14 days and be tested regularly.
The "border bubble" between NSW and Victoria will also be restored, with the exception of the blocked Albury. Anyone in the border area can enter Victoria without a permit from Monday.
Murray River Council Mayor Chris Bilkey said it was a "long time between drinks" for the Echuca and Moama communities – separated by a waterway and ongoing border restrictions.
He said the reintroduction of the "border bubble" and permit-free travel for residents was a "great relief".
Greater Geelong, the Surf Coast and Mitchell Shire will be locked for seven days starting Monday, meaning the regions will be subject to the same restrictions as Melbourne, with the exception of the nightly curfew.
According to the roadmap, when 80% of the eligible population has received a single dose of vaccine, outdoor tennis, golf and other non-contact sports can resume and personal training sessions will be expanded to five people outdoors, provided they are fully vaccinated. This goal should be achieved in about a week.
Once 70% of Victorians are fully vaccinated by the end of October, the Melbourne metropolitan curfew from 9:00 p.m. to 5:00 a.m. will be lifted and the travel restriction increased from 10 km to 25 km. Pubs, restaurants and cafes are allowed to open outdoors, with a limit of 50 fully vaccinated people.
The hairdresser may return to a salon for fully vaccinated persons with a maximum of five people at the same time.
Outdoor gatherings can be increased to a maximum of 10 fully vaccinated people or five unvaccinated people, while outdoor pools, community facilities, and sports can return with a cap of 50 vaccinated people.
Outdoor religious gatherings can also hold up to 50 vaccinated and 20 unvaccinated people, although outdoor weddings can only accommodate 10 unvaccinated people, the roadmap says.
The 12th grade students can return to face-to-face classes at the beginning of the fourth semester on October 6th, with a staggered return for the other grades, beginning with the preparation for the 2nd grade on October 18th.
The remaining grades can return on October 26th, but only grades 7 and 11 can attend five days a week.
Once 80% of eligible Victorians are fully vaccinated, retail, hairdressing, beauty, and childcare services can reopen to fully vaccinated individuals with strict density limits and hospitality can return to the home. Melbourne and regional Victoria will be moved to the same restrictions.
The Victorian Chamber of Commerce and Industry urged the government to give more financial support to companies that have to wait up to eight weeks to reopen – and called for mandatory workplace vaccinations in consumer-facing sectors.
"The economy has been in crisis for the past 20 months, today's announcement only exacerbates that crisis and many companies will not survive," said Chamber Chief Executive Paul Guerra.
"Victorians deserve answers as to why Victoria's health advice and timetable are so different from NSW. It's extremely difficult to look across the border and see our NSW neighbors return to relatively normal lives. "
Sign up to receive an email every morning with the top stories from Guardian Australia
Sign up to receive the top stories from Guardian Australia every morning
Late last week, about 120,000 doctors, nurses, paramedics and allied health workers called on the state government to give the health system and its workforce a priority over easing restrictions.
Through their unions, health workers have called for "accurate modeling" of expected demand for ambulances, hospital stays, ICU patients and deaths.
The Burnett Institute's modeling commissioned by the Victorian government predicts the state will peak at around 4,500 daily cases in mid-December, with hospital admissions peaking towards the end of December.
In January, around 2,200 deaths are expected due to the Delta variant.
The modeling revealed a significant easing of restrictions once 80% of people are fully vaccinated, which means an almost two-fold chance of a second epidemic peak.
quick start Guide
How to get the latest Guardian Australia news
Demonstrate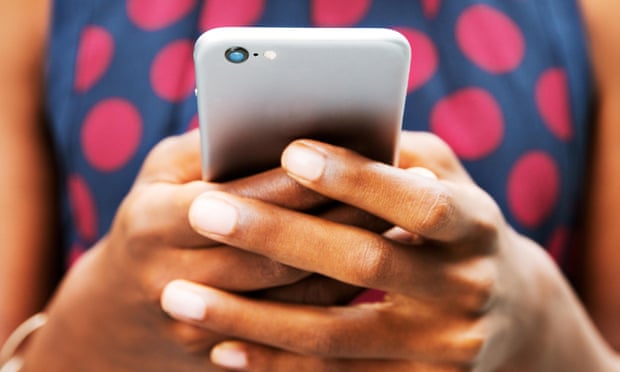 Photo: Tim Robberts / Stone RF
Thanks for your feedback.
High rates of symptomatic testing in vaccinated people would reduce the risk to a probability of one in three. Even without loosening the restrictions, there is a "moderate risk" of overburdening the health system.
The state government's roadmap out of lockdown goes beyond the modeled restrictions, which are "subject to the capacities of the health system".
The state's chief health officer, Prof. Brett Sutton, said Victoria was on the "home stretch" but the weeks ahead would be tough.
"We are in a once in a century public health crisis, so there is no easy way out, there are no easy choices to make … called.
As of Saturday, more than 204 Victorians were hospitalized with the virus, 55 in intensive care and 38 on ventilators to breathe.
Andrews urged Victorians to get vaccinated at the earliest opportunity, but on Friday warned the national cabinet that there were "some problems" with how many doses of Pfizer would arrive next month.
"I'm sure the Commonwealth government is working very hard to resolve this, but it is a bit uncertain exactly how much Pfizer will be coming into our country, and of course our state, next month," he said.
"Don't wait for something that might not arrive. Get the vaccine here today. At the moment that's AstraZeneca. "